Newly designed Utah Department of Public Safety website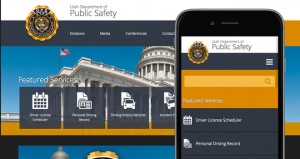 Welcome to our newly designed Utah Department of Public Safety (DPS) website. Don't worry, you are in the right place. Over the past few months our public affairs team has been working hard to ensure that our website is as helpful and easy to navigate as possible.
Our goal is to provide the same great service and resources on the web that we always have. Our aim is to help you get the information you are looking for as quickly as possible.
Our new site features news and blog posts that will be updated regularly, improved search capabilities, consistent design elements and navigation through the entire site with better access to social media.
The site will also function better on your smartphone.
Please take a second to get acquainted with the new navigation and content. Feel free to use the "Contact Us" link at the top of the page to let us know if there's anything you need. We are very honored to serve you.
Keith

Keith D. Squires
Commissioner
Utah Department of Public Safety