DPS Agents See an Increase in Interdiction Cases
Since July 17th our agents with the State Bureau of Investigation (SBI) and the Utah Highway Patrol (UHP) have seen an increase in interdiction stops and investigations that include assisting out of state agencies. SBI agents have confiscated illegal drugs, drug paraphernalia, and weapons and assisted on homicide investigations.
July 17th: SBI agents assisted UHP after a traffic stop resulted in the confiscation of 18 pounds of marijuana was found in a vehicle
July 22nd: UHP Troopers arrived at the scene of a crash on I-80. When Troopers arrived, it was determined the driver was under the influence and placed him under arrest. After a search of the vehicle, agents and troopers recovered a small amount of methamphetamine, drug paraphernalia and a hand gun. It was then discovered that the driver was on parole and is a convicted felon and a documented gang member.
July 23rd: During a stop on I-80 UHP K9 "Bear" indicated a narcotic odor coming form the bed of the truck. A probable cause search revealed approximately 300 pounds of marijuana in the bed of the truck. One suspect was taken into custody. SBI agents are investigating the case.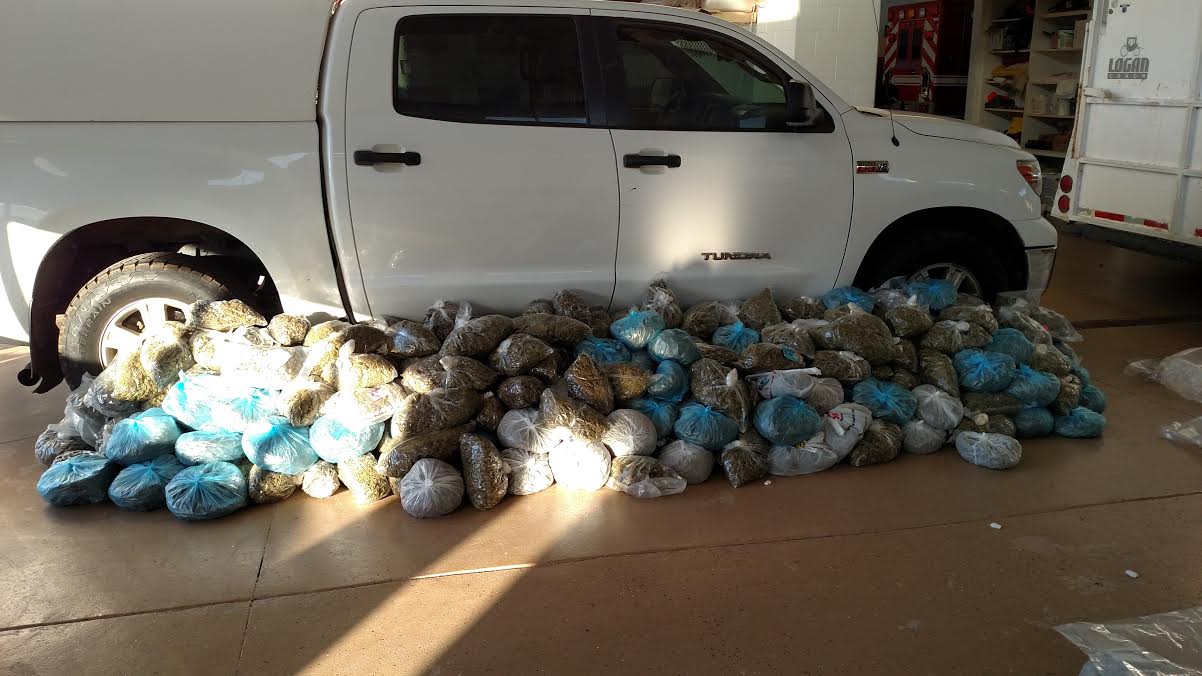 July 24th: Troopers stopped a vehicle for speeding on I-70 in Emery County. A probable cause search led to marijuana, 900 oxycodone pills and one ounce of liquid codeine. Two suspects were arrested. SBI is continuing to investigate the case.
July 24th: During a traffic stop, Troopers discovered 48 packages of marijuana weighing approximately 48 pounds of marijuana.
July 24th: A routine traffic stop in Emery County led to the discovery of 10 pounds of methamphetamine ice. SBI agents are investigating the case.
July 24th: A UHP Trooper stooped a vehicle for a registration violation. During the stop, dispatch alerted the Trooper of a NCIC alert on the subject. The subject was wanted for homicide in Virginia Beach, Virginia. The subject was taken into custody.
July 25th: Troopers in Green River stopped a vehicle that was after an attempt to locate (ATL) alert was sent. The vehicle matched the description of a possible suspect in a homicide in Cedar City. SBI agents interviewed the subjects and information was shared with Cedar City investigators.
July 25th: During a traffic stop a Trooper deployed his K9 which gave a positive indication of marijuana on the vehicle. A search found approximately 11 pounds of marijuana.
July 26th: SBI agents were requested by law enforcement officers from Minnesota to coordinate and assist in processing an abandoned vehicle found in Utah that could have been used to commit the murder of a resident of Minnesota. Agents worked with the Utah State Crime Lab and two detectives from Minnesota to process the vehicle at the SBI warehouse.