Utah Driver License Division Introduces New Cards
Beginning Summer 2016, the Department of Public Safety's Driver License Division will begin to issue newly designed driver license and identification cards.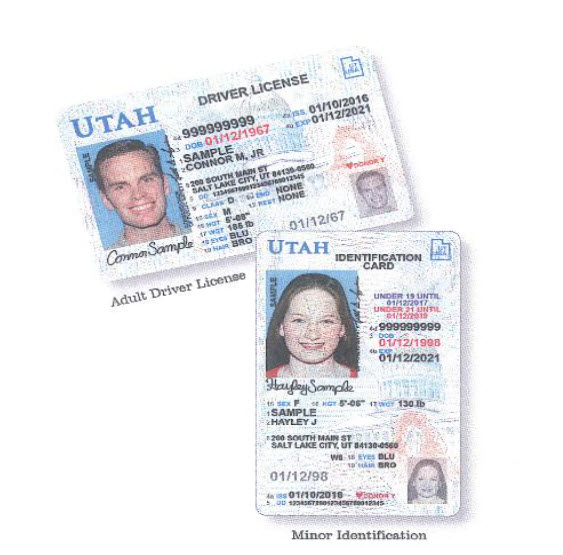 The new cards will feature enhanced security features to improve fraud prevention and protection from counterfeiting and/or alteration. The Driver License Division is continually seeking to improve the way citizen's identify and personal information is protected. Security features include a laser perforation, laser engraved ghost image and 1D and 2D barcodes.
The roll out of the new cards will be done over the next five years and will replace the old style cards as they expire. The new cards comply with the American Association of Motor Vehicle Administrators (AAMVA) specifications.
The public should plan on receiving their new or renewed cards within six to eight weeks after their initial application. For more information on the new cards and a glimpse at the new design, click here.
We were honored to have Utah Governor Gary R. Herbert be one of the first Utahns to renew his license at our Fair Park Office in Salt Lake City.