New Refugee Program in Utah Aims to Build Trust in Police
A new program created by the Utah Department of Public Safety seeks to build trust and communication between law enforcement, workforce services and the refugee community in Utah. Agents with the department's State Bureau of Investigation are connecting with refugees on a personal level.
Established in the fall of 2015, after the need to address concerns between new refugees arriving to Utah and misconceptions of law enforcement, the program brings the two groups together to build a stronger community. Just like resource officer at a high school, police officers routinely check in and work with refugees as they adjust to their new life in Utah.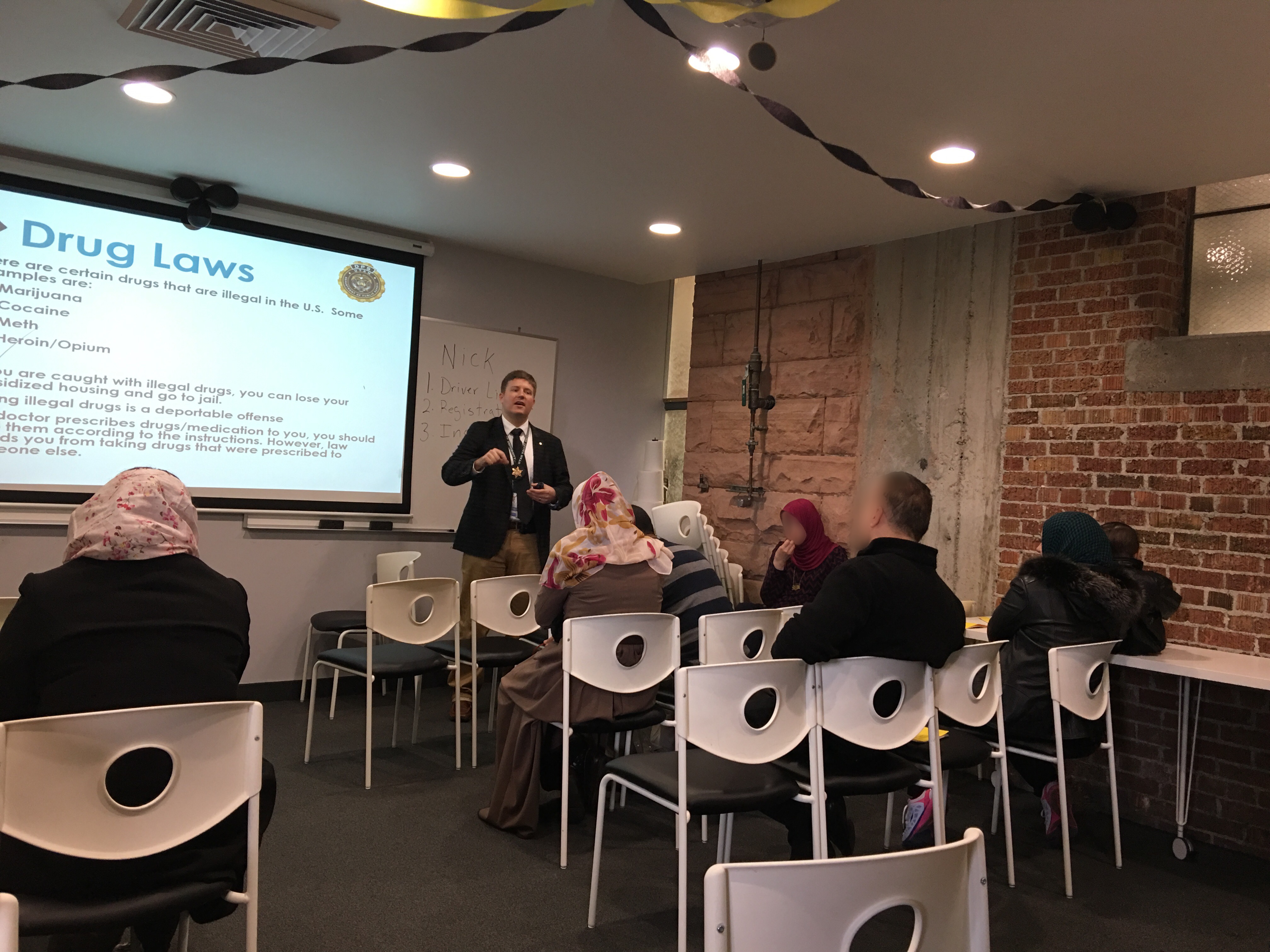 "We've had a chance to meet with almost every refugee who has entered Utah," said Major Brian Redd with the Utah Department of Public Safety's State Bureau of Investigation. "We are interested in educating refugees about our laws ahead of time and building trust." The program also seeks to prevent any newcomers to Utah from turning to crime or terrorism.
Major Redd says the department has found a way to provide more outreach to the new community members. Orientation classes provide an introduction into Utah laws and norms. But the most important aspect of the program is the trust built with refugees so they know they can go to law enforcement for help. Some refugees have a vastly different experience with police in their home country.  It's a main reason why agents connect with each refugee.  Partnerships include nonprofits, advocacy groups and federal and local law enforcement who meet regularly together to address trending issues.